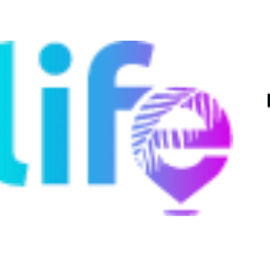 LIFE
LIFE is an online booking platform offering hotel reservations and experiences that will be digitized and converted into tradable, collectible NFTs.
Founded in 2022, LIFE claims it will be the first platform to make large volumes of hotel bookings available for trading on secondary markets.
What is your 30-second pitch to investors?
LIFE is an online booking platform offering hotel reservations and experiences that will be digitized and converted into tradable, collectible NFTs. Based on AI now servicing a large online travel agency, LIFE will launch with discounted prices on millions of hotels and experiences globally. LIFE will be the first platform to make large volumes of hotel bookings available for trading on secondary markets, just as baseball or Broadway tickets are today. By creating liquidity in bookings, both hotels and travelers will get more flexibility and an improved travel experience. 
Website
https://liferewards.ai/
Describe both the business and technology aspects of your startup.
LIFE is a destination marketplace offering travel and related products at prices at better rates than even hotels can offer. Using NFTs representing stays in hotels, or tickets for movies, concerts and other events, LIFE lets travelers showcase where they've been, where they are and where they're going, and allows them to trade those bookings on an open marketplace.
Give us your SWOT (Strengths, Weaknesses, Opportunities, Threats) analysis of the company.
Strengths: AI technology customized for travel, proven crypto/NFT technology, team experience in travel, blockchain and financial services
Weaknesses: Need for more capital to increase our growth rate
Opportunities: $400 billion-plus addressable market, antiquated systems ripe for disruption by the blockchain and Web 3, ability to address traditional travel markets as well as affluent younger travelers who are comfortable with NFTs and crypto
Threats: Downturn in the global travel market, lack of liquidity in other NFT marketplaces which may impact our secondary volumes.
What are the travel pain points you are trying to alleviate from both the customer and the industry perspective?
Travel and entertainment are ripe for disruption by the blockchain; a blockchain booking solution can enable travel reservations and event tickets to be tokenized and traded securely and seamlessly. Hotels welcome this solution since it helps them manage their income streams and solve the problem of high cancellation rates by creating bookings that can be traded on secondary markets rather than canceled when travelers' plans change.
So you've got the product, now how will you get lots of customers?
LIFE will use a network of influencers to monetize existing online visitor traffic and generate initial hotel bookings quickly and with a higher-than-average conversion rate. We will offer unique hotels and experiences that will be difficult for others to replicate, and at favorable prices for our members. And we believe the option of making the reservations tradable on secondary markets will be attractive to many customers, especially if their plans change frequently.
Tell us what process you've gone through to establish a genuine need for your company and the size of the addressable market.
LIFE is at the intersection of travel and the blockchain, and our leadership team has years of experience dealing with travel agencies and finance.  We are solving a problem for travelers and for hotels simultaneously by reducing friction in the hotel booking space, and creating value from bookings that are currently dead assets.
How and when will you make money?
Our core technology platform is built, and our business is highly scalable. We have been making money since we executed our first booking, and we can adjust what portion of our revenues to retain and what percentage to put back into marketing to grow. We also will make revenues from the sale of unique Passport NFTs, and from secondary trading on our marketplace which will scale as we bring more liquidity onto the platform.
What are the backgrounds and previous achievements of the founding team?
Eduardo Ibañez is former chief scientist of Priceline.
Subscribe to our newsletter below
Shawn Sloves is CEO of Velocity Ledger and Fundamental Interactions (FI), a New York-based technology company that engineers commercial electronic trading products and provides technology to major securities, derivatives and cryptocurrency exchanges globally.
David Shuler is co-founder and president of Y2X, former MD, Paxos; former MD and head of Exchange Technologies, NYSE; MD, CME and Chief of Staff, Goldman Sachs.
How have you addressed diversity and inclusion within your business?
The team is lean and eclectic. The founder, Eddie Ibanez, has a Latino background and we work with fearless coders in Ukraine.
What's been the most difficult part of founding the business so far?
Finding the right people is always a challenge. Our leadership team has been fortunate to have great relationships in the travel and fintech spaces, and between our own networks and the connections of our friends and advisors, we've been able to build a great organization.
Generally, travel startups face a fairly tough time making an impact – so why are you going to be one of lucky ones?
First, we are meeting a genuine customer and industry need in an enormous market.  Online travel alone is a $433 billion market and is estimated to exceed $2 trillion by 2028. Sports and entertainment events ticketing, a space we may enter later, is a $72 billion business, growing at a 6.5% CAGR. After COVID-19 forced shutdowns, these industries are recovering rapidly, as travelers seek new experiences and new opportunities. 
Second, we represent a new way to book travel that various customer demographics will find attractive. We will accept payments via credit and debit cards, or in major cryptocurrencies. For some users, our NFTs will merely represent the record of their reservations, while for others, they will be collectibles. We will make the platform fun and interesting to interact with by introducing games and quests with rewards that offer travel discounts, for example, and we can easily plug into Web 3 and metaverse environments.
A year from now, what state do you think your startup will be in?
Our technology stack is built, we have access to millions of rooms of hotel inventory, and we're putting some great partnerships in place; we will grow as fast as we can acquire customers. Through creative marketing and innovative products, we believe we can increase our total room nights and experiences booked at a lower customer acquisition cost than our competitors. We have aggressive but realistic forecasts that get us into the double-digit millions in revenues by the end of year one.
What is your end-game? (Going public, acquisition, growing and staying private, etc)
We are building an innovative, technology-driven company that will change the way people interact with the travel and entertainment industry and the way the industry interacts with its customers. We're creating enormous value along the way, and we'll be flexible on whether that leads to an IPO or M&A down the road.
PhocusWire's Startup Stage
Learn more about our profiling of new travel companies and how to apply.